May 27 , 2014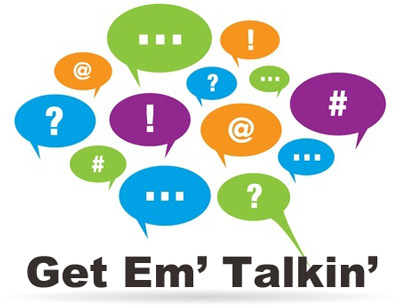 Online reviews have a significant impact on both the amount and quality of leads you get online.
If you are looking to grow your business, increase your rates, or reach a higher quality clientele, then online review sites certainly deserve some attention.
However, if you're anything like me or most handymen, you probably have a hundred other things to worry about and don't give them the attention they deserve.  That's a shame because the ROI can be massive.
In this article I'm going to demonstrate importance of online reviews and provide five tips I've learned along the way that  have helped me maintain mostly positive reviews with minimal effort.
The Importance Of Positive Online Reviews
Word of mouth advertising isn't as good as it used to be.  At the least, it's not the same as it used to be.
Word of mouth use to occur mostly in person.  Now, it happens much more online in the form of social networks and review sites.  This is great because one positive review can literally reach hundreds of potential customers.
"Online reviews are like word of mouth on steroids."  

 (<<click the bird to tweet this quote.)
A few good reviews could jumpstart your business and take it to the next level.  A few bad reviews could tip your business toward failure.
During my first year of business I actually received 2 really bad reviews.  It was devastating because I was just getting started and trying to build my customer list.  Luckily, I also had several very positive reviews that offset the bad and my phone kept ringing.  If I didn't have those good reviews, it would have been an uphill battle to repair my online presence.
Benefits of Online Reviews
Online reviews help you get more customers.  Period.  That's a pretty solid benefit and here's why they're so effective.
Higher Search Rankings – Online reviews are a huge factor in whether your business even shows up in Yelp!, Google Places, and the other online business directories.  If you have 10 positive reviews on Yelp! and your competition only has 5, you are likely to show up first when somebody searches for a handyman in Yelp!  (Assuming your profile is complete).  That's great because it means more exposure for your business.  Basically, reviews help customers find you.

Huge Trust Builder

– Trust is the most important factor when a customer is deciding who to hire.  Online reviews build trust in a way that great sales copy and a beautiful website just can't.
Easier to close the sale – In many cases a few great reviews are enough to convince a customer to hire you.  That means those customers are pretty much pre-sold on your services before they even talk to you.  They've made up your mind and now you just need to schedule the work.
5 Tips for Dominating With Online Reviews
#1 – Good Service is 90% of the Equation
Despite the fact that I hardly ever ask customers to review me online, I've still been able to acquire enough to show up and impress potential customers.  That's because I do good work, answer my phone (most of the time…heh), communicate well, and do what I say I'm going to do.
Without good service you might as well give up because no matter how much effort you put into online reviews, the universe will eventually correct itself.
Don't worry though.  Most handyman business provide bad service and it's easy to stand out by simply not sucking.
#2 – Tell Your Story!
When I first started my business I was filled with excitement and energy because I had quit a job I hated to do something I enjoyed.  I shared this story on my handyman business website and whenever a customer asked me about my business.
I'd tell my customers that I had just started and that I was really enjoying it so for.  You may think that this is a bad idea because they'd think I didn't have enough experience.  However, that's not what happened.
Instead, it got customers on my side and rooting for me.
In my story I showed some vulnerability.  This made my customers like me, remember me, and want to help me.  Basically, it encouraged them to go out of their way to help me out.
If you are just getting started, be sure to ride that initial wave of excitement and vulnerability to help promote your business.
#3 – Review Other Businesses
No, I'm not talking about encouraging others to leave reviews by leaving reviews for them.  That never works as well as you want it to.
Instead, I'm talking about actually using the review sites for yourself so you can learn how they work.
If you're trying to boost your visibility on Yelp! (which is a good idea by the way), then it's probably a good idea that you actually know how to use their website and mobile app!
If you don't even understand how Yelp! works, then how do you plan on getting any results?  Don't just make assumptions.  Download the app on your phone and use it.  You'll gain perspective and probably discover something useful for everyday life in the process.
#4 – Ask!
Your customers are just like you, they're busy.  Even if they absolutely loved your services, as soon as you walk out their door, you are out of sight and out of mind.
That's why it's important to ask for a review at the end of the job.  If you can tell the customer likes you, ask them.  Usually it will be pretty obvious because they'll ask for a card or just flat out tell you.  When they do this, that's your chance to get a review!
Say something like "if you like my services, I'd really appreciate it if you left a quick review online as they really help me improve my services and get my name out there."  Better yet, ask them to review you on a specific online directory.
The key is to not be pushy or ask for a "good" review.  You want the customer to actually want to leave the review and feel as though you are genuinely interested in their opinion..
#5 – Make It Easy
Again, you're customers are busy.  Even if they meant to leave a review, they probably forgot as soon you closed the door and Oprah got their attention.
One way you can make it easy for them is to send a follow-up e-mail that thanks them for their business.  In that e-mail you can have a short note with a link to whatever review site you are trying to build up reviews on.
Or, you could print out a paper and hand it to them at the end of the job that both reminds them and guides them through the process.  Many customers don't even know how to leave a review and they'll appreciate you helping them out.
—
Reviews are valuable assets to your business because they build trust with customers and gain you exposure online.   Although they are typically a result of simply providing a quality service, you can easily accelerate your success by implementing the 5 tips I've shared above.
Online reviews are also part of an excellent online presence, which is the key to having a completely booked schedule all year long.  So get out there and get some reviews!
Did I miss anything?  If you have more tips to add, please share them in the comments below!  I look forward to hearing from you.