Apr 09 , 2015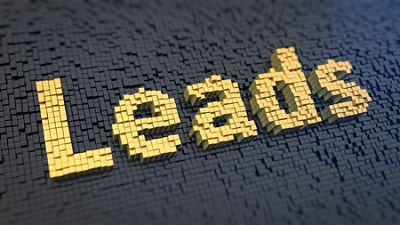 Buying leads can be a great way to grow your handyman business fast, especially if you are just getting started.
Not only does it get you in front of customers immediately, it allows you to piggyback on the trust of a more established company.
But, just like anything else, if not done properly it can end up costing you much more money than it's worth. It's pretty obvious that if you don't turn leads into actual customers, it's not going to help your business much. In fact, it's going to hurt it.
I successfully used paid leads to help grow my handyman business, and in this article, I'm going to share six of my best tips and strategies I learned in the process.
#1 – Remember That You Paid For A Lead, NOT a Customer
I'm alway hearing from contractors who are pissed off at Home Advisor, or whatever lead gen. service they are using, because none of their leads are converting. Naturally, the lead gen. service gets blamed (sometimes rightly so) and they want a refund.
Well, the problem is they didn't pay for a customer, they paid for a CHANCE to get a customer. When you pay for a lead, you are paying for the opportunity to sell yourself to somebody who needs exactly what you offer, but the job is not guaranteed.
You've still got to earn the potential customers trust, understand exactly what they need, and be able to communicate that you are the man or woman for the job. It's important to note that this isn't done by just giving the lowest price.  The good customer's aren't just price shopping, they are shopping for a professional they can trust among other things.
In order to show them that you are the right person for the job, you will need to a combination of online and offline elements in place. Online reviews (ideally on the site they found you on) are certainly helpful, but are not necessary.  How you interact on the phone, how you communicate, and your sales skills are typically more influential to the customer decision.
#2 – Follow-Up Immediately
While paying for leads, I quickly learned that if I called a lead immediately after receiving it, I would almost always get the job. Every minute I waited my chances of getting the customer decreased substantially.
The truth is that homeowners who are looking for somebody to help them with a small repair don't necessarily need three quotes. As soon as they find somebody who meets their requirements they're ready to go.
Now, I'm sure this isn't the case with bigger jobs, but I still think it's important to be responsive as it gives a great impression. Customers love a responsive contractor.
#3 – In-Person Quotes Convert Higher
For a new handyman who doesn't have sales training, it can be difficult to convert a lead into a customer with a single phone conversation. You just may not have the experience and customer insight to close the sale.
I remember struggling with this when I first got started.
However, by scheduling an in-person quote (even for a small job), you can get some valuable face-time with the customer. This is another opportunity to show them that you are professional and you can solve their problem. It also demonstrates that you care enough about earning their business that you are willing to drive out (for free) to look at the job and provide a customized quote.
Naturally, customers will want to reciprocate and hire you in return for the extra effort.
Personally, I don't think offering free quotes is good business practice for the long-term (here's why), but it's certainly effective for increasing your sales conversion rates.
#4 – Focus On The Life-Time Value of the Customer
As a handyman, the majority of your income will usually come from repeat customers. Once somebody finds a good handyman, they go to them for almost everything.
It's important to keep this in mind when paying for leads. You may end up paying $100 in leads before landing a $200 job. On it's own, that's not worth it. But, what if that customer ends up hiring you in the future and ends up being worth $5,000?  Suddenly the tradeoff is worth it.
Don't be short-sided with your ROI when it comes to paying for leads because what you're looking for is customers, not just one-off jobs.  Offer a great service to the leads you do get, and bank on them hiring you in the future.
Tip #5 – Use the 80/20 Rule To Your Benefit
Back when I used Home Advisor to help start my business, I paid for quite a few leads. After a while, I started to notice a trend – Leads for a certain job category almost never led to a customer.
With Home Advisor, you can got back and look at your old leads for reference. After a quick evaluation of my old leads, I noticed that 85% of my leads were for the same category.  I also noticed that I only got 10% of the jobs for that specific category while leads from other categories had a closing rate of over 50%!
So, I did what anybody would do and changed my profile to no longer accept leads from the category that wasn't producing.  By simply evaluating my results and shifting more focus to what was actually working, I reduced my frustration and cost per acquired customer.
Unfortunately, you can't just guess which lead categories are going to produce so you'll have to get some date before utilizing this tip.
Tip #6 – Start With Small Jobs
A lead for a kitchen remodel is going to be significantly more expensive than a lead for a TV wall mount (usually by about 5 times). And you essentially get the same thing – the customers information.
So, unless you have a lot of confidence in your ability to turn leads into customers, you're going to be better off starting with small job leads.
This strategy will allow you test out the lead generation, get your sales skills tuned in, and prepare for the bigger, more expensive leads. Once you get everything dialed in, you can step up to the more risky, more expensive, and more competitive leads.
Additionally, if you land a few customers for small jobs, you can always up-sell those customers to a larger kitchen remodel or bathroom remodel down the road. In fact, it will be easier to do so because you'll already have their trust.
A Final Note
Buying leads is a great way to get your name out there fast and my hope is that these tips will maximize your results, make you more money, and reduce the cost of each lead.
But, don't make the mistake of relying on lead generation services as your sole way of generating new business.  Doing so will leave you and your business at the mercy of the lead generation service, which is never a good idea.
Instead, use paid leads as a short-term strategy while you develop other long-term strategies to grow your clientele.
Do you have any other tips? If so, please share them in the comments below!