Jan 28 , 2015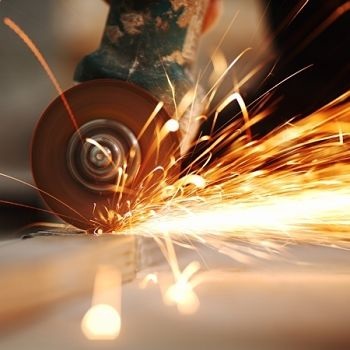 Are you just starting your handyman business and wondering which tools you need to carry with you?
Unfortunately, there isn't a simple answer.  It pretty much just depends on the services you offer.  As I've said before, just because you're a handyman doesn't mean you have to know how to do everything or even be prepared for everything.
Spend some time deciding on the services that you will provide and then get the tools required for those services.  Or, even better, just buy tools as you need them.  That's what I did.
Eventually, you'll get your tool situation dialed in to fit your style.
Personally, I have a minimalist approach to the tools I carry with me to keep things simple.  If I don't need to cut mitered edges, I won't bring a chop saw.  If I'm not going to do a lot of cutting or benchwork, I leave the sawhorses at home.  This not only eliminates the need to tow a trailer, but helps keep my truck clean and organized.
However, there are certain tools that I use often enough to where they have a permanent home in my truck.  Here are the 7 power tools that I never leave the shop without.
Disclaimer:  The following links are affiliate links.  That means that I receive a small commission if you purchase through any of the below links.  This costs nothing extra to you and helps me fund this blog.  Thanks for reading!
#1 – DEWALT 20-Volt Max Li-Ion Drill
This is hands down the most used tool for me personally and I'm assuming the same goes for most handyman businesses.  Having a nice drill is essential for any pro handyman.
I've been using this same drill for over three years, put through some serious abuse, and it's still working like a charm.  The batteries last for much longer than I usually need and charge in less than 30 minutes.
#2 – Circular Saw
This is the circular saw that I've used since I started my business.  Typically, I'm all about using the highest quality tools and I'm a little embarrassed of this one.
This is an entry level tool and not recommended if you are planning to go pro.  I bought it before I started my handyman business and it just won't seem to die, so I haven't upgraded.  Although I'm sure once I do I'll wonder why didn't upgrade sooner.
Either way, a circular saw is essential if you will be performing an carpentry work.
#3 – Shop-Vac Wet/Dry Vacuum, 5-Gallon
Keeping the customers house clean is really important to customer satisfaction so this thing goes with me to every job.
I like this model because it's small, light weight, and really powerful.  It's the perfect size for easy mobility in and out of a customer's home.  I've been using this thing for the last 6 years and it hasn't let me down.
#4 – 4-1/2-Inch Angle Grinder
I believe everybody should have an angle grinder because of it's incredible versatility.  Need to cut a bolt that's too long?  Angle grinder.  Need to cut a piece of stone to fit just right?  Angle Grinder.  Need to make a custom bracket that you can't find in a store?  Angle Grinder.
I learned about this tool while working as a granite installer in college and it was by far the most used tool for the job.  This thing will rip right through just about anything as long as you have the right blade.  And if used in the right hands, it can perform some relatively intricate cuts.
I recommend having a diamond wheel, a few metal cutting wheels, and a concrete/mason grinding wheel and you'll be able to cut just about anything.
#5 – DeWalt Cordless Oscillating Multi-Tool
This is one of those tools that you never really think you'll use until you have one, then you end up finding a hundred uses for it.  The most common use for me is to cut drywall.  It cuts right through like butter and gives you a clean cut with very little dust.  It's also great for undercutting a door frame and eliminates the need for a jamb saw.
I love this DeWalt cordless version because it uses the same battery as my drill and is just as well made.  The downside is that it requires it's own type of blade as most do, but with a small modification with my angle grinder I can get Dremel brand blades to work like a charm.
#6 – Reciprocating Saw
Sometimes when you really gotta tear shit up, you need this beast of a tool.  It's a must have whenever removing a door frame since it can cut through metal, wood, plastic, or whatever else gets in it's way.
There are also cordless versions available.  Personally, I would continue to rock the corded version because it would be really annoying to run out of batteries during a cut and something with this much power uses a lot of juice.
#7 – Dremel Variable Speed Rotary Tool
This tool can be a little tedious to use because there are so many damn parts in the box and a hundred different bits, but sometimes you just need the surgical precision that it offers.  Technically you could get by without one of these, but every pro handyman should have one.  They also make cordless versions, but I don't use it enough to go cordless.  I just want to know that when I'm ready to use it, it's going to work.
There you have it, the 7 power tools that I carry on me at all times.  Do you see anything missing?  What do you think?