Oct 31 , 2013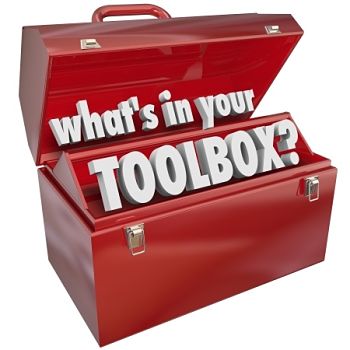 Having the right tools not only makes a job easier, but it also makes you feel like a badass.
When customers give you that perplexed look like "how are you going to get that out?" or "I can't figure it out, maybe you can get it."  Then, you come in and by simply having the right tool, you complete the job with ease.  It's impressive to the customer, and like I said above, it just feels good.
Most must-have tools are pretty obvious, but there are some less common tools that I think are just as important for a professional handy person.
Here are 9 of my favorite uncommon tools that I can't live without.

#1 – Hook And Pick Set
This is the kind of tool you won't think you need until you need it, then there is no other substitute.
Trying to get a snap on cover off without damaging it?  Trying to release a push in connection on a light switch?  Want to check the depth of a screw hole? This is what you need to use.
If you don't have a set yet, I recommend picking them up right away.

#2 – Stanley 7-Inch Window Scraper
This one isn't all that uncommon, but this particular one is.  I've looked all over town for it before finally finding it online.
Use it to scrape sticker residue off a window, clean a glass top stove, or scrape caulking or adhesive easily off of smooth surfaces.
I like this one because of the type of blade it uses.  Since this is the same type of blade I have in my razor knife, I only have to stock one type of blade and still have replacements.  Also, you can put a lot of muscle behind this without the blade getting pushed back into the mechanism like in other models.
Highly recommended.
I actually don't own one of these, but have wished I had on several occasions. In fact, I'm going to buy one right after I write this post.
Use it for checking the wiring behind a wall mounted TV or seeing behind anything you can't get your head around.  For only a couple of bucks, this is a no-brainer.
#4 – Telescoping Magnetic Pick-Up Tool
Typically used by mechanics trying to retrieve dropped screws under the hood, this can also come in handy when you drop that one of a kind screw down the drain.
Think of it as cheap insurance.
#5 – Tool Bucket Organizer
This is the best handyman tool box replacement ever invented, period. I pack mine with all of my most common tools and it goes on every single job with me.
In fact, I've got my so well stocked that I rarely need anything else. It eliminates a ton of trips to and from my truck allowing me to work much more efficiently.
#6 – Milwaukee Angle Driver
I first got exposed to this while working on car audio way back in the day and it's been a must have ever since.
I like this model because it's low profile, allowing you to access screws you otherwise wouldn't have a chance at getting to.
It's a little more expensive, but it's something you'll regret not having the next time you need it.
#7 – Headlamp
You only have two hands, why waste one on holding a flashlight?
No uncommon, but not always remembered.
Again, this is one of those tools that you'll seriously regret not having when you need it. Anytime you enter a crawl space, work underneath sink, or go into the attic, it's an absolute must have.
#8 – 3M Hand-Masker
This one is a little pricey, but saves an incredible amount of time. Even if you don't do large painting jobs, it's really nice to have even for those small touchup jobs.
There is nothing more frustrating than dealing with tape and paper and trying to get them to line up properly. Get used to this thing and it will change the way you look at prep work.
3M Hand-Masker 12-Inch Film Blade
sold seperately.
#9 – Large Pick Tool
Last, but definitely not least, is a large angled pick tool.  This is one of my favorites. I still have one that I got way back when I installed car audio. I use it all of the time and there are millions of uses for it.
It's actually called a cotter pin puller, but I've never pulled a cotter pin in my life with it.  Either way, it's one of the least common and most useful tools I've ever come across.
Just buy one, you'll be glad you did.
What uncommon and useful tools would you recommend I add to this list?  Let me know in the comments below!

Know somebody else that would benefit from this post?  Share it with Them!