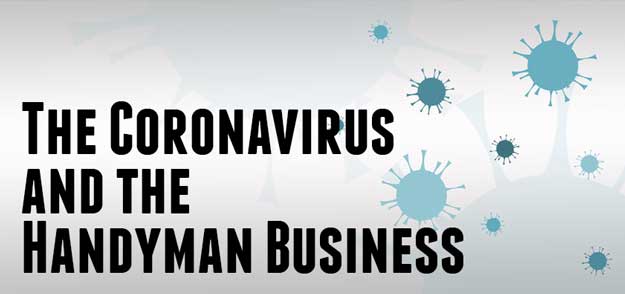 Updated: 4/27/20
Everyone has Coronavirus on their mind, and rightly so. This could be the most important event in our lifetime. It's already changed the world. The only question now is "how much will the world change?"
Nobody knows.
Experts are happy to share their opinions, which are likely very good opinions based on complicated economical models, cutting edge science, and a comprehensive view of history.
But ultimately, nobody knows.
Maybe one of the thousands of brilliant scientists out there will develop a vaccine or anti-viral treatment that works and we can all go on with our merry lives. Or, maybe this will drag on until well into 2021.
This likely leaves you with a lot of questions bouncing around in your head. And as a reader of this website, one of those questions is "how will this impact my handyman business?"
Read more