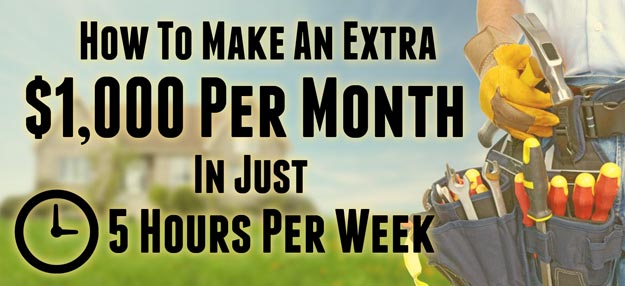 The handyman business works great as a part-time business. The overhead is low and it only takes a few hours per week to generate a profit as long as you charge enough for your services.
So in this article, I'm going to break down the numbers to show you exactly how much you would need to charge in order to make an extra one thousand big ones each month while only working 5 hours per week total.
This is totally doable by the way. And I think it's an excellent way to dip your toes in the water before you dive all the way in and go full time as a pro handyman.
Plus, $1,000 extra each month is nice. You can buy all kinds of fun stuff and experiences with that much moola.
Let's dive into the math and get a realistic view of how to do this.
Read more