Nov 02 , 2018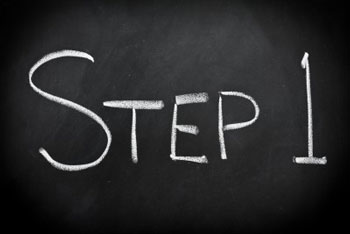 Ready to start a home based handyman business and want to know the best way to get started?
Like most people in your shoes, you probably have one or more of the following questions:
"What's the first step?"
"How much experience do I need?"
"What kind of licensing do I need?"
"How much money can I actually make?"
I'll answer them all here. But regardless of what questions you have or how much experience is under your belt, starting a handyman business the smart way should always consist of the same steps.
And in this article, I'm going to walk you through the first 5 steps to starting a successful handyman business. By completing these first steps, you will create a clear business plan that is sure to bring you profit, freedom, and satisfaction.
STEP 1: Choose Your Services
The very first step you should take is to evaluate your current skills and decide on the services you are going to provide.
You may be thinking, "Don't I need to be able to do everything?"
The short answer is no, you don't. In fact, you can generate large profits by offering a limited range of services. In fact, in some cases it can be more profitable to specialize.
For example, I'm unable to do any plumbing, electrical, or HVAC work without a license in my state. This limits my services significantly, yet I still have more business than I could possibly handle.
Additionally, think about all of the other handyman-like service businesses out there such as garage door repair companies, lawn care companies, locksmiths, home security installers, masons, and many more. These businesses all focus on a specific service and are still highly profitable.
As a handyman, you are typically going to have a much broader range of services that will span several trades, but you can certainly get started by offering what you know how to do and grow from there. That's how I started my handyman business and I'm still learning new skills every day.
So the first thing you need do is make a list of all of the possible services you can offer right now.
And if you'd like some ideas, then I recommend reading a free report that shares 10 profitable handyman services you can do without a contractor's license. Click here to read the free report.
STEP 2: Learn the Handyman Laws in Your State
One of the best ways to ruin your day is to start a business as a handyman only to later realize you need a contractors license. Hopefully, you don't find this out the hard way like I did and I reach you in time.
Before you get too excited about the services list that you just made, it's time to do some reading on the contracting laws in your state (every state is different). You need to find out which services you can and can't offer without a license, or you need to figure out what license you need in order to provide the service you want to provide. In many cases you won't need a special license at all.
For example, in my state I can't do any electrical, plumbing, or HVAC without a license in those specific trades. Also, I can't do jobs over $1,000 without a contractors license. So basically I can do anything under a $1,000 that isn't plumbing, electrical, or HVAC without a license. That may sound very limiting, but it's actually totally fine. There are plenty of jobs that fit within those limits – more than enough to run a profitable business.
Despite the fact that I could do bigger jobs and potentially make more money with a license, not having a license actually works better for my business model since I focus on small repairs.
You can get a pretty good idea of the laws in your state by going to your state's contractors board website and reading there. Typically they will have a FAQ section for handymen which will outline laws related to small repairs and maintenance.
To learn more about handyman licenses and laws read this article.
STEP 3:  Define Your Ideal Customers
Not everyone is your customer. 
When I first started my handyman business, I didn't really understand this concept and worked for anybody I could. I'd lower my prices to get jobs, take on jobs I wasn't good at, and basically tried to serve everyone who would hire me. Because of this I ended up getting some bad reviews and I way undercharged for my services.
Finally I learned my lesson. Never lower your rates to get customers. Design your business around helping a specific type of customer and focus on helping them. Your services simply aren't a good fit for everybody in your city.
I can't stress this enough. Targeting the right customers for your business is essential, and will have a dramatic impact on both your enjoyment and your profits as a pro handyman.
This is true for any business, and it's especially true for a handyman, plumber, electrician, or contractor because you'll be dealing with your customers face to face.
If you are targeting customers you actually enjoy working for and who are willing to pay decent rates for your services, you'll be happier, they'll be happier, you'll get more referrals and repeat business, and you'll make more money. If you try to work for everybody you're going to struggle financially or emotionally – probably both.
By spending some time figuring out who would benefit most from your service and who you actually want to work for, you can avoid this frustration and your success will be accelerated dramatically.
STEP 4:  Set Your Pricing
It's time to figure out how much to charge.
But first, let's answer the bigger question on your mind…"How much can you make as a pro handyman?"
It may surprise you, but it's not uncommon for my students to generate a six figure income while doing basic services. Personally, I've made up to $200 per hour and typically average just under $100 per hour.
So, the handyman business can be surprisingly profitable IF you set it up properly.
And as with any type of business, having a good grasp on the financial side of things is essential – especially when it comes to setting your handyman rates.
Deciding how much to charge is one of the most difficult parts of starting a handyman business because of the psychology and limiting beliefs involved. This is where I see the most mistakes with my readers. Not only do you need to consider things like your experience level, efficiency of work, ability to sell, reputation, and professionalism, but you also need to understand what you must charge to actually turn a profit.
Then you need to have the balls to actually charge that much!
It's no easy task when you probably have some self doubt about your skills and abilities to start with. (Don't worry, most people do.)
But here's the deal. This problem has already been solved!
You don't have to just pick a number out of thin air or base your rates on what your friends or family think. You don't have to undercharge, waste time, and leave money on the table while you learn pricing the hard way.
Instead, you can follow a proven system for setting your pricing that guarantees you generate a healthy profit. (Nothing against your friends and family, but they probably aren't your ideal customers so their opinions don't matter!)
STEP 5:  Develop a Marketing Strategy
At this point, you should have a good idea of the services you are going to offer, who is going to buy them, and how much you are going to charge.
The next step is to figure out how you are going to reach your ideal clients and then convince them to buy from you. That's right, it's time to form a marketing plan.
The good news for you is that people are actively searching for your services every single day of the year and sometimes is just a matter of putting your message in front of them. The bad news is that there are a lot of other handymen out there with the same thing in mind.
Don't worry, there's more good news. Most handymen are terrible marketers and by putting a little extra effort in your marketing you can make a killing. The fact that you are reading this website puts you way ahead of the pack.
Your goal in this step is to figure out which marketing methods are going to be most effective and have the highest ROI (return on investment).
So sit down and study your ideal clients' behaviors, desires, and frustrations so you can come up with the best methods for promoting your handyman business and gaining those customers.
Or, you can just download this free handyman marketing report where I share the most effective method for attracting high paying customers.
Either way, you'll want to spend some time on this because it will have a big impact on your success.
And once you take these five steps, you'll have a solid plan for dominating as a pro handyman. You'll have a new feeling of excitement, a boost in motivation, and you'll be ready to claim your freedom and finally start a business. Obviously, you won't get this all done in one sitting. So take your time and knock out each step one at a time (and don't forget to take advantage of the training products I've created to help you.)
P.S. Ready to jump start your business?
If so, save yourself time, accelerate your results, and avoid common mistakes by following my complete step-by-step system for starting a profitable handyman business.
Click here to learn more
.