Jul 11 , 2014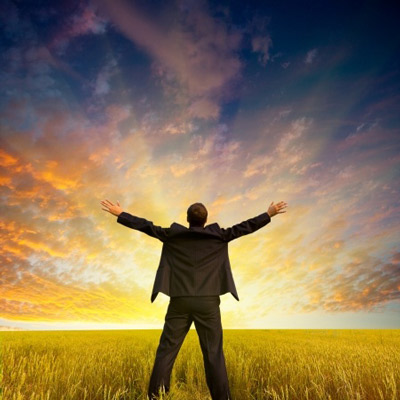 Leaving your 9-5 and starting your first business can be a scary thought.  I know I was scared when I first decided to quit my job and go out on my own in 2011.
I was working at a desk job I absolutely hated and desperately wanted to start my own business.  I wanted to do anything but work at that life draining job.  But, I couldn't even decide on a business to start, let alone create a plan that made me feel secure.
I'd read business books in an attempt to learn more, but they all made it sound so complicated and challenging.  Business was so foreign to me and it seemed like I needed to have a unique idea to be successful.  I had no idea where to start.
After struggling for over a year to create an escape plan, I finally decided to just get started.  For me, that meant quitting my job even though I didn't know the next step.
It was the best decision I've ever made and led me to start a business that I love.
However, it still wasn't easy to choose a business.  I had to find something that I knew I could make work and with little startup capital.  I didn't have the option to fail, and I'm sure you don't either.  Maybe that's why you haven't made the jump yet.
Since leaving my job, I've learned a lot about business and what it means to take the risk of setting out on your own.  One thing that I've realized is that it isn't as risky as most people think.  In fact, I believe it's less risky than putting all of your eggs in the 9-5 basket.
So, if your dream is to own your own business and simply can't afford to fail, here are 5 steps to ensure your success.  My hope is that they motivate you to get started.
Step #1 – Start A Common Home Based Service Business.
Eliminate the thought from your mind that you need a unique or revolutionary idea to be successful.  Here's the truth.  An idea isn't worth shit.  It's all about the execution and it's a whole lot easier to execute on a business model that's already been proven time and time again.
So, instead of trying to create the next Facebook, start with something simple that you can run out of your house.  Are you good with accounting?  Start a bookkeeping business.  Are you handy?  Start a handyman business.  Here are some more examples.
Web design business
Maid service
Mobile mechanic
Lawn Care service.
Mobile car detailing business.
Pool/hot tub service.
Landscaping company.
The is just a small sample and there are literally hundreds more to choose from.  Ideally you will choose one that both interests you and fits your strengths.
Here's a good rule of thumb, choose the most common business possible.  Are there already 100 handyman services in your city?  Great!  That's a sign of opportunity.  It shows that people are actively paying for that service where you live.
Step #2 – Get a Coach/Mentor.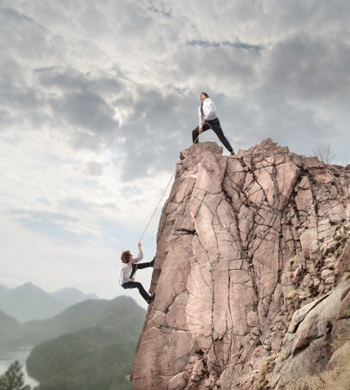 Don't re-invent the wheel.  That costs time and money and there are way too many people out there that can help accelerate your success and save you from costly mistakes.
Go find somebody who has done exactly what you are trying to do and consult with them.  Build a relationship and learn as much as possible from them.  If necessary, pay them for their time or information.  It's worth it.
As a new business owner you'll probably be reluctant to pay somebody for advice, but that's exactly what you should do.  The time and headache you will save and the increase in profits will typically exceed 10X what you paid for the advice.
One more thing, and this part is critical….actually take their advice!
Step #3 – Learn and Do Your Own Marketing
Don't fall into the word of mouth trap.
Read books about marketing.  Take marketing courses.  Try and test different marketing methods.
Learning marketing is critical to having a business that can't fail.  Sure, you can pay marketing companies to do it for you, but all you are doing is outsourcing one of the most important aspects of your business.
Marketing is a skill and you need to develop that skill if you want your business to be resilient.  It isn't something you do once and never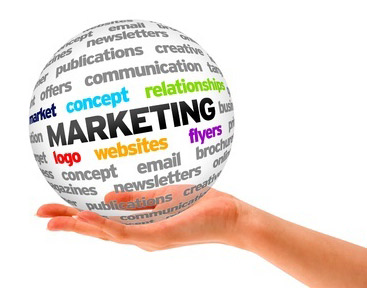 touch again, either.  If you want a business that truly can't fail, get really good at generating new business.
Here's a good rule of thumb.  If you have holes in your schedule, spend that time on marketing.  If you don't have any customers, work on getting some!  If you don't know how, that's a great time to learn!
Even if you are busy, you should carve out some time in your schedule to focus on your marketing.
Step #4 – Focus On Service
Maybe you aren't the best handyman in town.  I know I'm not, yet I'm able to charge top dollar for my services.  Why?  Because I offer a quality service (and I'm a good marketer).  If you want a business that can't fail, offer great service.
Your service doesn't even have to be that great, either.  Obviously you want to have the best possible service, but you don't need to do anything spectacular outside of answering the phone, being friendly, and doing what you say you are going to do when you say you were going to do it.
Going the extra mile is unnecessary when everyone else is too lazy to even get off the couch.  (

Click to tweet this quote)
The truth is that most service businesses have a low quality of service.  It's actually amazing to me that some of them are able to survive.  Good news for you, though, because it opens up a lot of opportunity.
Step #5 – Stay Motivated and Apply Consistent Effort.
Do you know what separates successful business owner like Christy Webber from those that fail?  Consistent effort.  It isn't luck, intelligence, or even circumstance.  Sure, those play a part, but what it really comes down to is whether or not you are willing to stick it out in the tough times.
Everybody experiences doubt and challenges on their entrepreneurial journey.  It comes with the territory.  Check out my monthly reports to hear about some of mine.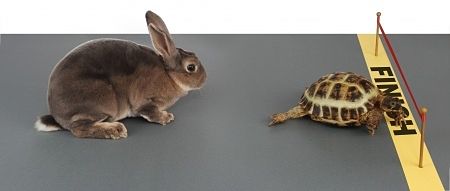 Unfortunately, applying consistent effort requires a healthy dose of motivation.  I don't know what motivates you, but I'm motivated by freedom.  I always want more of it and it keeps me pushing forward.  It keeps me working hard, writing blog posts, creating podcasts, and providing good services to my handyman customers.
Maybe you're motivated by supporting your family, or doing something you love.  Find whatever motivates you and draw from that every day and keep on working toward your goal of running a successful business.
Being your own boss isn't a sprint, it's a marathon.
The Take Away
The point of this article is to demonstrate how accessible owning a profitable business really is.  Take a look at the 5 steps above and  ask yourself, can I do those?
The truth is that I don't know a single person who can't, yet so many people fail to chase their dreams of owning their own business.
It doesn't take a whole lot of talent or skill or natural ability to run a successful business.  It actually only requires exactly what you have right now – A brain, a body, and the willingness to get some shit done.
Are you struggling to free yourself from the 9-5?  If so, leave a comment below and let me know what's holding you back.  Then, share this with at least one friend to let them know that you're finally ready to take action.