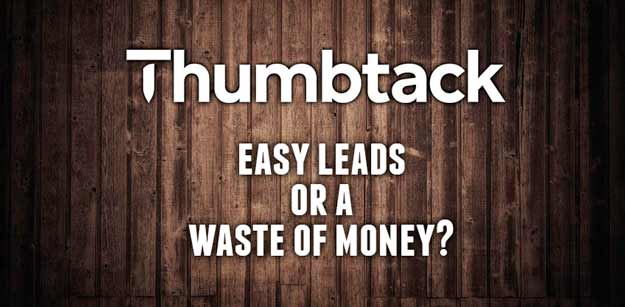 Thumbtack can be a fast and easy way to get customers and grow your business, but should you use this lead generation service?
I've talked to several pro handymen who consistently generate quality leads through Thumbtack, but when you read online reviews it's like Thumbtack is out there killing babies or something. People are pissed.
So who should you trust, and most importantly, should you use it to generate leads for your business? That is the ultimate question I'll answer in this article.
I'll talk about the controversial issues around Thumbtack, the pros and cons of using it, how much you can expect to pay for a lead, and tips for maximizing your results if you decide to sign up and test it for yourself
Read more