Apr 22 , 2015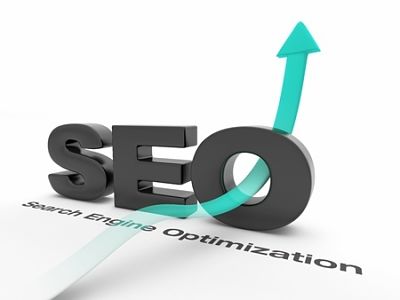 As an established handyman business owner, I'm constantly getting cold-called by services offering to "get me to the top of google search."  They also say things like "we are only going to work with one handyman in your area" or "we are a partner of Google."
They are selling SEO services.
Fortunately, I know how internet marketing works and I don't fall for this valueless money-pit of a scam.
But, it's obviously working on other people, otherwise there wouldn't be hundreds of these companies popping up and continuing to call me and other small business owners.
I'm writing this article for two reasons.  One, to save you from making the mistake of paying for cheap, spammy, SEO services.  And secondly (and more selfishly), to reduce the effectiveness of these cold-calls so maybe my phone will stop ringing with them!
In this article, I'll explain what SEO is in case you don't know.  Then, I'll discuss why you shouldn't pay for it and what to do instead.
What is SEO?
SEO is an acronym for "Search Engine Optimization."  Sounds complicated, but it's actually quite simple.  According to Wikipedia, "SEO is the process of affecting the visibility of a website or a web page in a search engine's unpaid results."
Let's say you are a handyman trying to market your services and grow your business.  You would use SEO to try and get your website to show up in the search results when somebody in your city types in "Handyman in your city" or other related keywords.  Which, by the way, is a very effective method for growing your business.
For a more in depth explanation of SEO, check out the Wikipedia page.
Why You Should Never Pay For SEO
#1 – These Companies Aren't Partnered With Google
These SEO companies will talk to you like they can guarantee that you will show up in Google (the largest and most valuable search engine).  I've had many say they are partners of Google.
But, this is total BS. Not only are they not working directly with Google, they can't guarantee anything. They don't know any more about how Google's search algorithm works than anybody else and no, they do not have any influence over which businesses Google displays. They are using scare tactics and preying upon the small business owner's ignorance to sell ineffective and overpriced services.
#2 – 95% of SEO is about creating quality content
When it comes to SEO, content is King. Google, and other search engines, are in the business of delivering the highest quality information to the searcher. That means that the content on your website is the single most important factor for showing up in the search results.
So, if you only have a one page website with very little content, it will never get traffic in a competitive area. If your content is crap it doesn't matter how much you pay for SEO, it won't help you.
With this in mind, you'd have a higher ROI if you paid for somebody to create high quality blog posts, videos, or other valuable content that's worth reading or viewing.
#3 – SEO is Actually Pretty Simple
I understand that with terms like internal link structure, backlinks, and meta-tags, it can seem like you need a 4 year college degree to understand SEO.  This is not the case.
Sure, to learn everything about SEO would be a lifelong study.  But, just like anything else, the 80/20 rule applies with SEO and you don't need to know everything to be effective.  You can learn the most important and effective components of SEO in a matter of an hour with a good teacher or resource.
#4 – Paid SEO Services Use Spammy Tactics
Trying to cheat the system is so common that there is actually a term for it – Black Hat SEO.  This refers to any tactic that is designed to game the system.
As with anything, there are always little loopholes that can be exploited and it's no different with search engines.  Often times, that's what these SEO companies are doing.  Things like link buying, hidden text, and a bunch of other things I don't even know about.
Typically, these Black Hat tactics will work great in the short term, but they never work for long and often get your website penalized once the search engines become wise to them.  So in some cases, you could be paying to actually hurt your rankings in the long term.
#5 – Most of SEO is done when the content is created.
The majority of SEO you need to worry about as a service business is completed while setting up your website.  I'm talking about do it once and forget about it.  Once your online presence is set up, there is very little to do outside of creating more search friendly content targeting other keywords and engaging in social media.
Yet, despite the fact that this is a one time service, SEO companies like to charge you a recurring fee for the service.  I was recently contacted by one of my readers who was paying $150/month for SEO on a video to advertise his handyman business.  After looking into it further, he realized they weren't actually doing anything for that money!  They had simply posted the video with a well optimized description and left it alone (less than an hours worth of work).  Needless to say, he cancelled the service and posted the video himself.
Conclusion
I'm not saying that all SEO companies are bad or not worth the investment.  In fact, having somebody who has a thorough understanding of internet marketing to manage your online presence can have a tremendous ROI for your business. The only problem is that you get what you pay for, and this service is expensive. Most small businesses can't justify the expense.
That's why I recommend you put some effort into learning this stuff (at least on a basic level) yourself.  I'm a strong believer that marketing is one thing you shouldn't outsource, at least not completely.
Bottom Line:  The next time you get cold called or e-mailed by one of these SEO companies, save yourself some time and money and disengage as soon as possible.  Unless you can pay top dollar for somebody to create and manage your entire web presence, spend some time and effort learning internet marketing.  You'll not only save some money, but you'll learn a skill that will empower you and your business.
Those who understand and leverage internet marketing
have the best customers, make the most money, and have the most freedom
in their businesses.  
Click here
to learn a complete step-by-step system for successfully promoting your handyman business online.